The digital world is full of danger. Insufficient security solutions and the anonymity that it grants people seems to be a breeding ground for scams, phishing emails, ID hijacking etc. Knowing how to protect your identity in the digital world is a crucial skill of the 21st century.
Read on to find some useful advice on how to protect yourself.
Freja eID is the key to your digital life. As with all keys you need to keep your eID safe. If someone were to get ahold of your Freja eID they could use it with criminal intent. Don't share your PIN with anyone. Ideally, use face or fingerprint authentication – it's safer and quicker.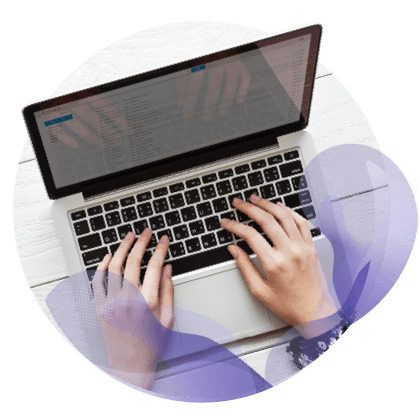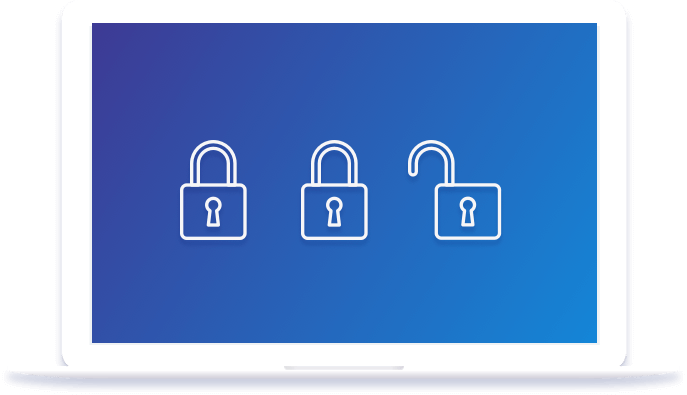 WHAT IS ID HACKING
According to the police, ID theft, also known as ID hijacking, is one of Sweden's most common frauds. Every year, approximately 200 000 Swedes are subjected to it and the numbers of reported cases have increased in recent years. An ID hijacking means that someone uses your personal data to conduct fraud – to buy and do things in your name.
You don't have to get your ID document stolen to be subjected to ID theft. Your social security number is not very difficult to get hold of. It is a public act according to PUL (Personal Data Act).
An ID hijacking may mean that someone uses your name, personal identity number and your home address to order goods on the internet. The fraud is initiated by the fraudster changing your registered address at the Swedish Tax Agency. Then the fraudster goes to the extradition site and collects goods purchased on invoice in your name.
ID hijacking may also mean that your personal information is used by fraudsters to obtain bank or credit cards. The fraudster can take loans in your name, gamble online for your money or buy goods on credit in stores. It may also be that someone steals your personal data along with your pictures and then claims to be you online. This is usually done in order to deceive and to bluff your friends.
ID Protection
THIS IS HOW TO PROTECT YOURSELF FROM ID HIJACKING

Keep in mind that your ID documents are valuable documents that, in the wrong hands, may cause you serious damage. If you lose an ID document, report the loss immediately to avoid ID theft. Never send a scanned copy of your ID document by e-mail. No serious organization asks you to identify yourself that way.
Sending your account information via email, text or social media is never a good idea. Keep track of your debit cards. You should never reveal your codes to anyone else,. You should also avoid writing them down on paper tags, those could easily get intercepted by the wrong person. Authorities and banks never ask for account or card information. Inquiries of that kind is probably a bluff.

Unauthorized address change is very common in ID hijacking. By obtaining Freja eID Plus you also get a free ID protection. It will notify you if your registered address or special postal address is changed. Or if someone adds an additional address through Skatteverket (the Tax Agency's services). Fraudsters can also make unauthorized change of address via Svensk Adressändring (Swedish Address Change) – a private service from Postnord and Citymail. To disable this, activate Adresslåset (the Address Lock) at the Svensk Adressändring.

Your passwords, codes and login information are only yours. You should be skeptical about authorities, banks or companies that asks you to provide that kind of information. Always contact the sender about the matter.

If you get a copy of a credit report, check the information in it. Have you not purchased any goods on credit, subscribed or applied for a loan? Then you should immediately contact the company that requested the credit information to dispute the application. Use services that provide you with information directly on your mobile phone or via email if someone has taken credit information.

False invoices are far from unusual. Always check that the invoice is correct before you pay it. You should immediately contest your invoice in writing to the company if something is wrong.
Fraudsters use virus and spyware to access your personal data. Be sure to have updated security solutions for your devices, all devices that use wifi are likely to be vulnerable. Credit card numbers, e-mail, passwords and photos are sensitive information that should be in safe storage. Use login to your mobile devices and set a short timeframe for activation of the screen lock.

Block your debit card for use on the internet or abroad. Just unlock it when you need to use it, many banks offers this service. You can also get an extra card without credit that you use when shopping online or shopping abroad. This way, you can only get rid of the money you deposit in advance.

Think of the mobile as a valuable document. Do not let anyone else have access to it. Make a total reset of your mobile before you leave it on service that requires the service technician to enter the mobile phone.
Put lock on your mailbox. For example, fraudsters can order a new debit card in your name and then take it from your mailbox. Of course it is possible to break into the mailbox despite lock, but a broken mailbox is a kind of warning in itself.

Paper with personal information such as account number can be used by fraudsters. Tear up the papers properly before disposing them into the trash bin or the paper recycling.
If possible, use two-factor authentication when logging in. For example, Freja eID provides two-factor authentication when signing in to connected services. Avoid password login as much as possible. If you can't avoid it, don't use a password that is too easy and do not use the same password for different services.
Do not open email or links that are unknown to you. Make sure the apps you download are established and have received good reviews.

Never insert an unknown USB drive in your computer, it may contain viruses.
TIPS FOR SAFER
ONLINE SHOPPING
Shopping on the Internet poses several risks. Someone can take your account information and you may get ripped off on the product or service you purchased.
Use a separate account or credit card that is not associated with your regular payroll account when shopping online. Be sure to remove the credit on the card and instead deposit a sum that corresponds to what you are going to trade for. Then you reduce the financial risk if your card number would be stolen.
Many banks offer virtual cards, where you only get a card number and other information needed to shop online. You will not get a physical card. Instead of having the exact amount of money needed for the purchase with the virtual card. When the purchase is completed, the card is canceled. By using such a card you are not at risk if card details come in wrong hands. Today, many banks offer lockable cards, which can be handled via mobile apps. When you complete a purchase, you temporarily unlock your card, otherwise it is locked.
In order to be able to pay securely online, there must be an encrypted connection. If there is no https or if there is no padlock, it means there is no safe connection. This increases the risk of fraud. The advice is to stick to companies that you know exist and that you trust.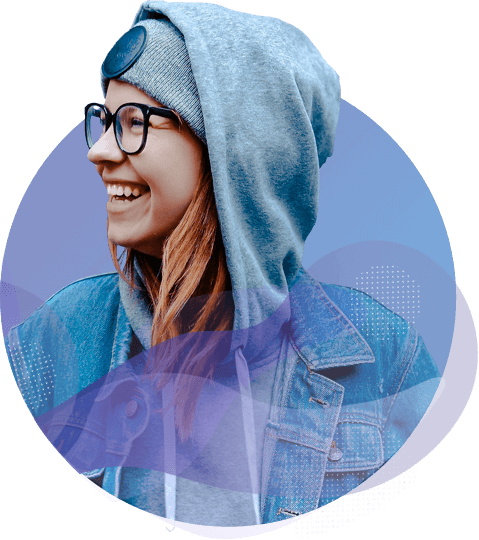 WHEN SHOPPING
ONLINE – KEEP IN
MIND THE FOLLOWING
Never pay in advance if you are purchasing from private individuals.
That the seller shows his or her personal identity number or account number will not protect you from being fooled.
Use known and established payment services when shopping online.
Never disclose your bank account number. You do not know who deposits the money and you may be forced to repayment.
Prepayment is unsafe because you rarely have the ability to check the package contents before you pay for it.
Use secure payment routes where the security company sends information to the seller that the money has been received. Then the money is sent when the item has arrived.
Request original receipt, verify the seller's identity and write a purchase contract.
Be vigilant on offers that are too good to be true. Unused brand clothes sold at significantly lower prices than in the store can for example be theft goods.
Be careful about handing out your card number, especially to companies you do not trust fully. If a dishonest company gets your card details, they can take your payment multiple times. Often they refer to an agreement they claim you've signed on to. Also, keep in mind that even serious companies may in the worst case get rid of your card information.
KONSUMENTVERKET
Konsumentverket (The Concumer Agency) can provide you with more information on how to shop safely on the internet.
TULLVERKET
At Tullverket (Customs), you will find information about customs rules that apply when shopping online.
STOLDSKYDDSFORENINGEN
Stöldskyddsföreningen (The Anti-Theft Association) can provide advice and help with disputing of invoices.
SVENSKHANDEL
Svensk Handel has the leading compilation of confirmed bluff companies.
KRONOFOGDEN
Kronofogden has information on how to manage bluff invoices.
FORETAGARNA
Företagarna have information and material regarding how to dispute invoices.
DATAINSPEKTIONEN
Supervisory authority over the collection industry.