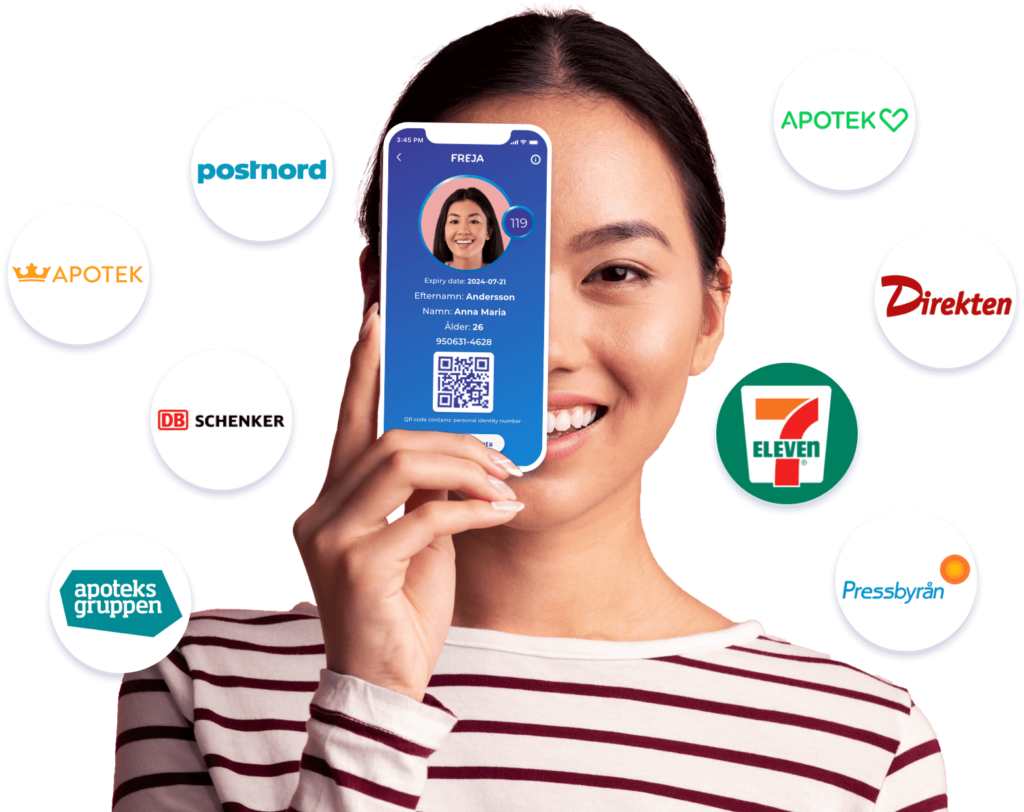 Freja Is Your ID on Your Phone
The data you enter into Freja during registration will be used to generate your digital ID card. This means that you can have your ID on your phone and use Freja as your physical ID document!
Kjell & Company Stores Accept Freja
Do you love customer loyalty points but dislike to carry your wallet around town? Then you might like that you can show the digital ID-document in your mobile in Kjell & Company stores. Kjell & Company accepts Freja as physical identification when registering for points in their loyalty club.
Just show your Freja digital ID when shopping in a store.
How Freja Works as Your ID
During registration in Freja, you will need to verify your identity with an ID document. Once we verify you, you will be able to access many online services.
You will also get a digital ID card in the app generated with the data you entered. With it, Freja becomes your ID on your phone.
How to use it:
1. Tap on your ID card in the app
2. Unlock it with your biometrics or PIN
3. Show the screen to identify yourself
4. In some places the staff there might ask to scan your QR code