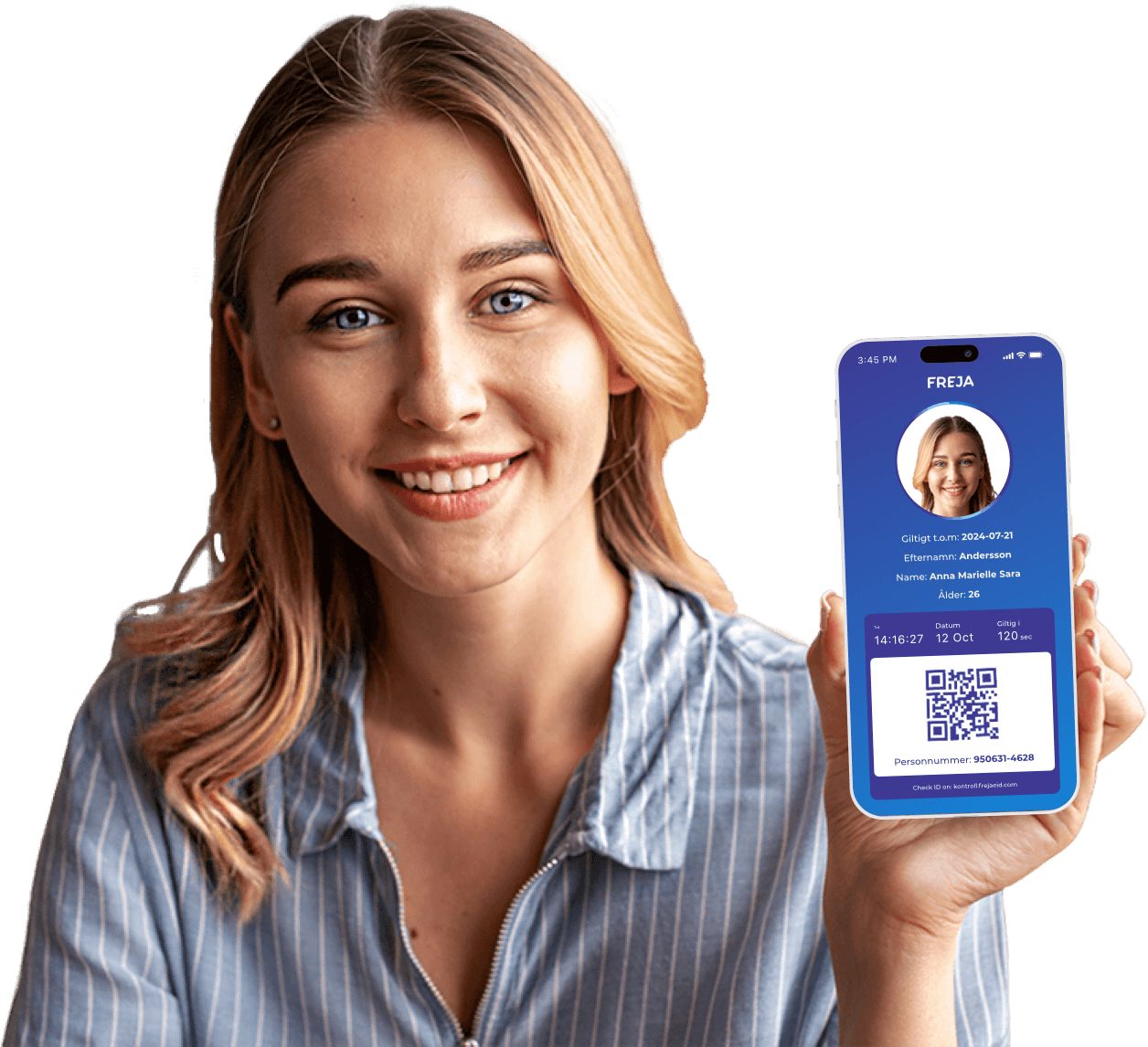 Your Phone Is Your ID
Go fully digital with Freja and use your phone for identification.
We use the data you enter during registration to generate a digital ID card that you can use to identify yourself when needed.
Pick up Your Parcel at DHL
Ask the agent to scan your Freja ID card or pre-identify yourself in DHL's interface in order to get a scannable QR code to pick up your parcel. You can also share this QR code if you would like someone else to pick up the parcel for you.
Don't forget that you can already use Freja to pick up parcels at PostNord and DB Schenker!
How It Works
In order to use Freja you will register with a photo and a valid ID document.
Once we verify your identity, you will automatically get your digital ID card in Freja.
How to use it:
1. Tap on your ID card in the app
2. Unlock it with your biometrics or PIN
3. Show the screen to identify yourself
Who Accepts Freja as an ID
You can use Freja instead of your ID document at the following locations:
ATG, PostNord, DB Schenker, DHL, Kronans Apotek, Direkten, Apoteksgruppen, 7-Eleven, Pressbyrån, Apotek Hjärtat, Capio, Stadium, Kjell & Company.
The industry organisation Svensk Handel also recommends us as a complement for regular physical IDs.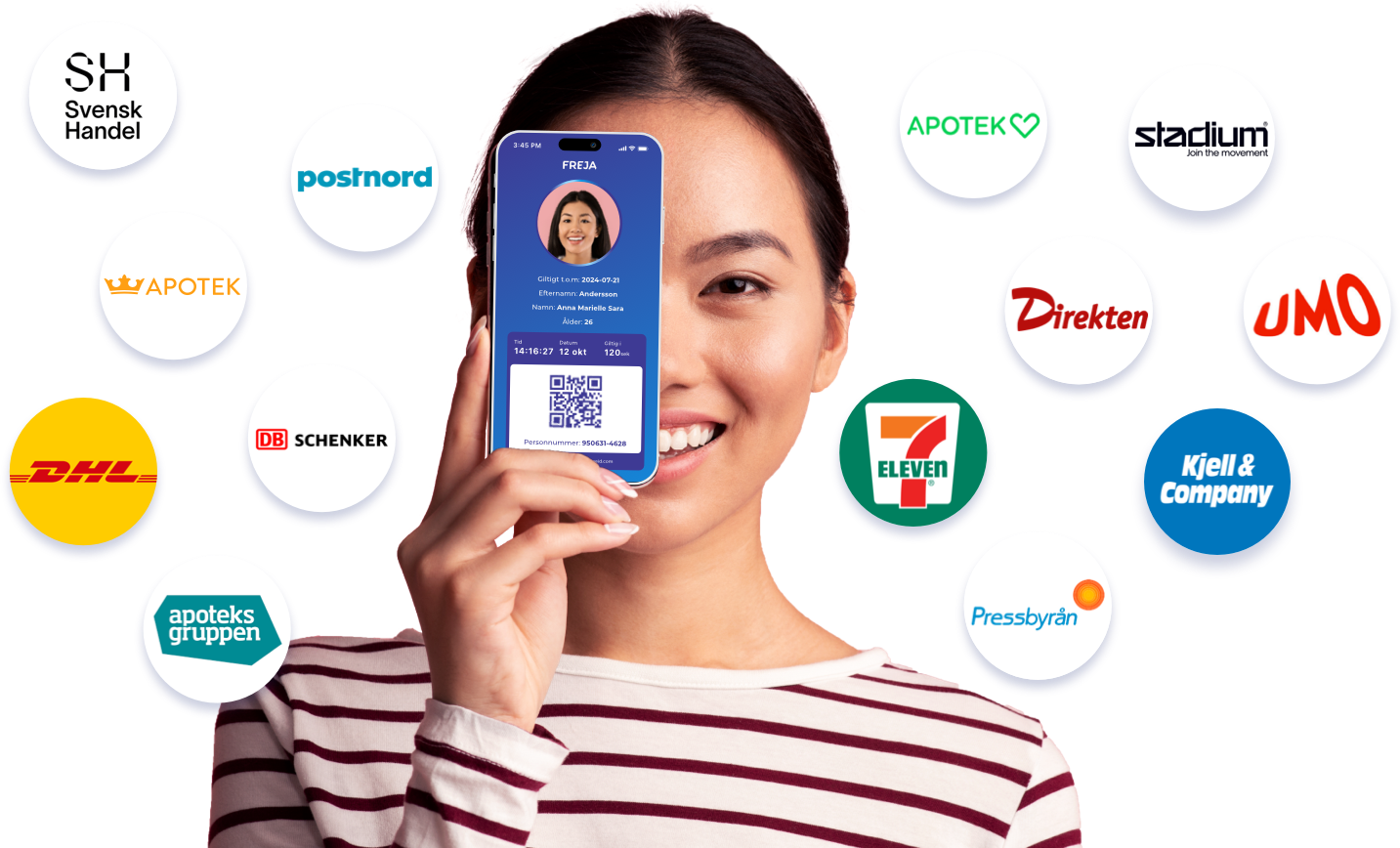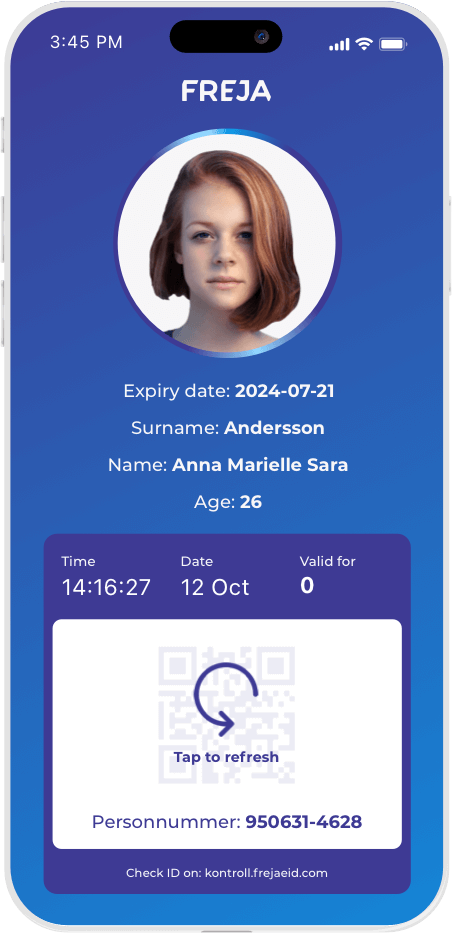 Security First
There are features built into the digital ID card to prevent identity fraud.
Depending on where you are using Freja, you may be asked to present the QR for scanning, or to activate the animations and sound on the screen to prove authenticity.
The clerk may also check your digital ID card's validity on our security portal.
We Are Listening
Is there a particular place where you would like to be able to use Freja as a physical ID?
Let us know and we will do our best to bring them in!
Get in touch with us on social media or send us an email at support@frejaeid.com.
We look forward to hearing from you!