What Is Freja?
Freja is a government-approved, mobile electronic identity used for identification.
Freja can be used for online identification such as logging in to e-services, or for physical identification as with any physical ID.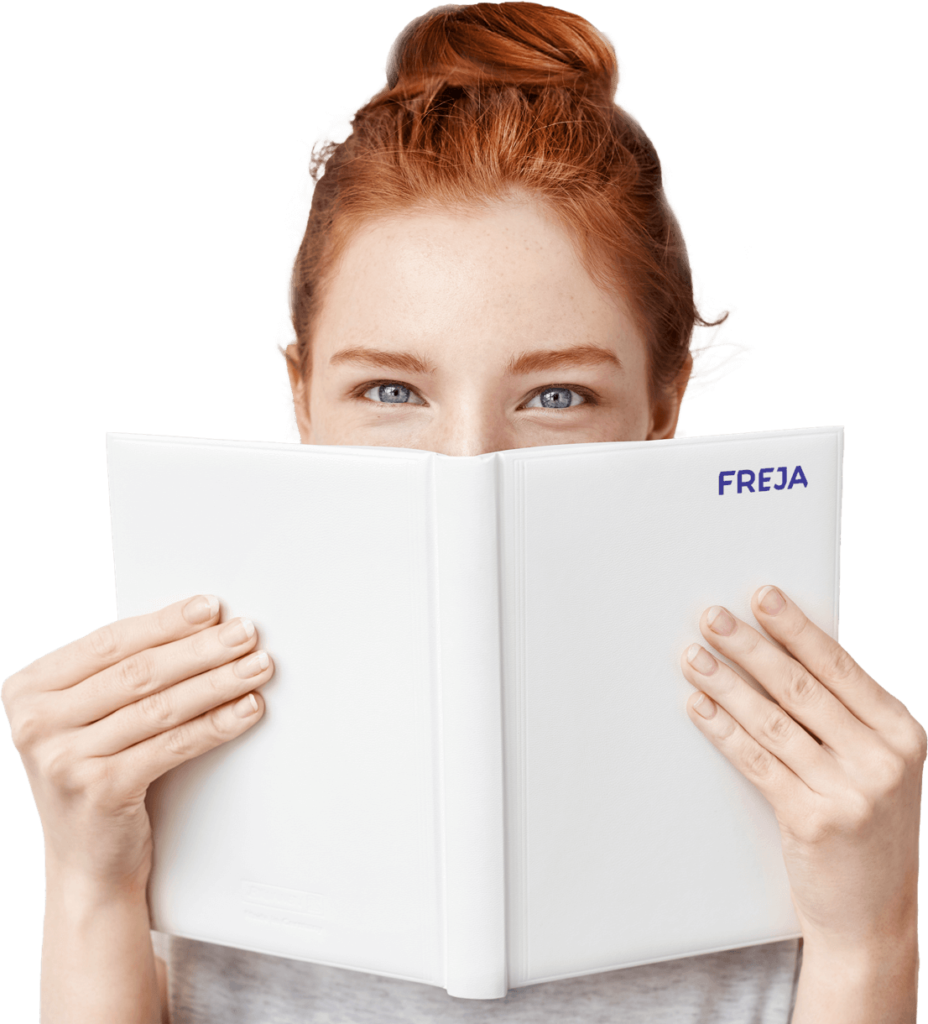 We use the data you enter during registration to generate a digital ID card that you can use to identify yourself when needed.
Where to use your digital ID card
Freja is accepted at thousands of locations across Sweden as a valid ID document.
Learn more about the digital ID card in Freja.
Freja is Your e-ID
The online world also opens up to you with Freja. Enjoy a smooth and safe login experience to hundreds of e-services.
Full transparency
When logging into an e-service, you will always see all of the data that you are sharing.
Electronic Signatures

Legally-binding electronic signatures are also supported in Freja.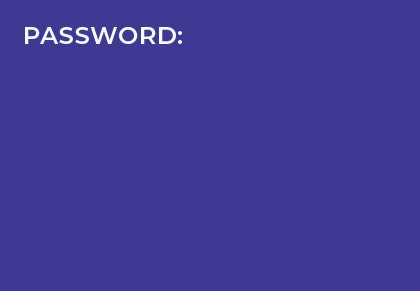 Freja replaces passwords by allowing you to authenticate with your biometrics – fingerprint or face unlocking, or Face ID on iPhones.
Freja Is Your Service ID
You don't have to use your private e-ID for work anymore.
Freja's Organisation ID completely separates your private identity from your work identity.
Because Organisation ID is issued by your employer, you can learn more about it on our Business Website.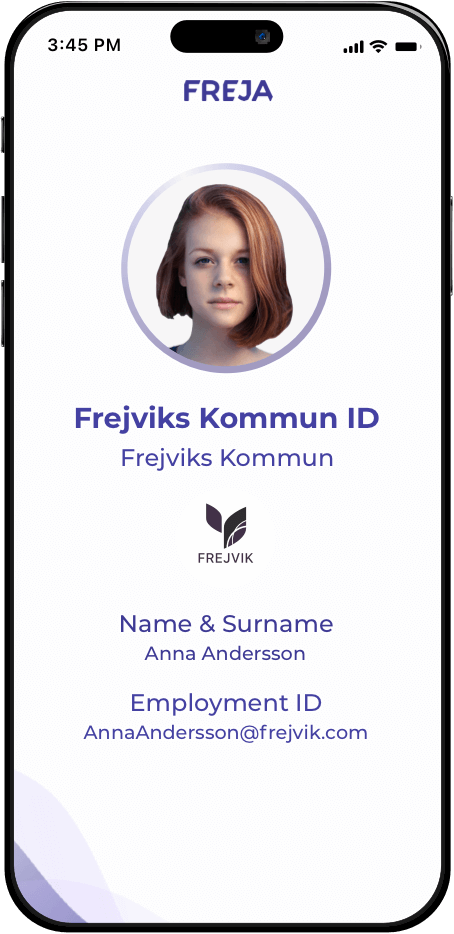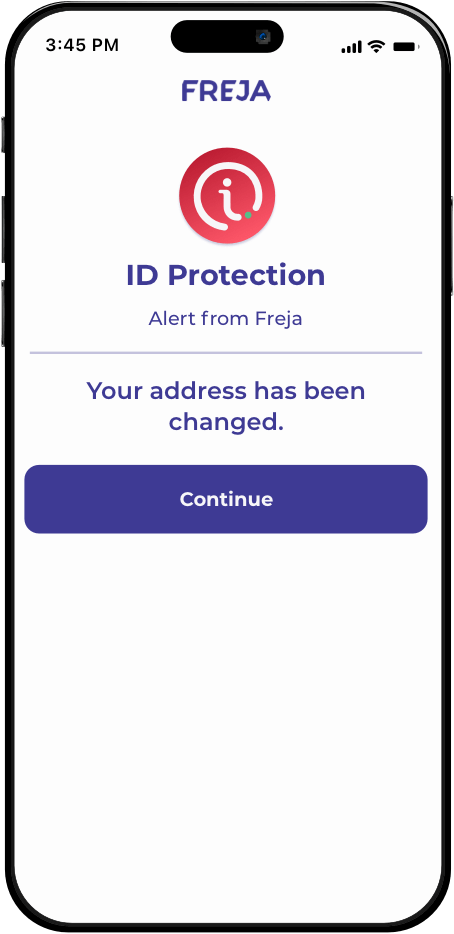 Freja Protects You From ID Theft
Freja+ comes with a free ID protection that alerts you if there is an unauthorised change to your address registered in the Swedish Tax Agency's register.
A Constant Threat
Unauthorised address changes are the most common way that identity theft begins!
Freja Gives You Control
Go to My Pages to manage your Freja account, see your action history including the data you have shared.
Enable/disable services for full control.