DO YOU SUSPECT YOU ARE SUBJECT TO ID HIJACKING?
Wasn't it you who made the address change that your ID Protection in the Freja eID app announces? Then you may be subject to ID hijacking or ID theft. In such case, take the following steps as soon as possible: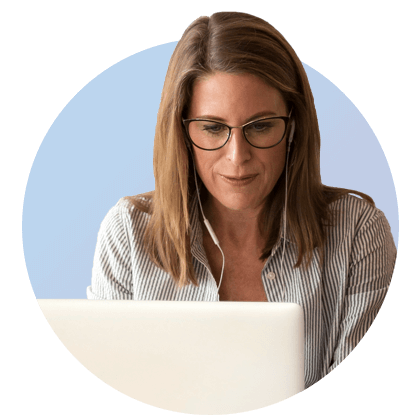 EXPOSED TO ID FRAUD?
ACT QUICKLY TO AVOID A PERSONAL DISASTER!
REPORT THE CRIME TO THE POLICE AS SOON AS POSSIBLE
Call 114 14 or visit a police station. The police are open for calls around the clock, all days. From abroad, call +46 77 114 14 00. The police's webpage about ID hijacking can be found here.
CONTACT THE TAX AGENCY (SKATTEVERKET) AND CHANGE BACK YOUR ADDRESS
If anyone has registered a special postal address in your name you need to remove it from the Tax Agency.
Visit the Swedish Tax Agency's website (Skatteverket) to change your registered address and special postal address. If you want to talk to the Swedish Tax Agency, they can be reached on phone 0771-567-567 .
TEMPORARILY BLOCK YOUR PERSONAL IDENTITY NUMBER AT THE CREDIT COMPANIES
You can temporarily block your personal identity number at the credit companies for 14 days. Then you must submit a police report to extend the latch. If your social security number is blocked, no one can take out loans or make purchases that require credit approval in your name. If you block your social security number with one of the major credit companies UC, Bisnode, Creditsafe, Decidas Info and Syna, you will be locked in all of these within one hour. Click here to get to UC, where you can block social security numbers to all of the above. You can also contact any of the other companies to make a latch.
CHECK WITH SVENSK ADRESSÄNDRING SO THAT NO FORWARDING OF YOUR MAIL HAS BEEN MADE
Do you want to make sure that no-one is forwarding your mail via Swedish Address Change (Svensk Adressändring), call 0771-97 98 99 or visit their website.
IF YOU'VE LOST AN ID-CARD, PASSPORT OR DRIVING LICENCE, YOU MUST BLOCK IT
Contact Transportstyrelsen (the Transport Agency) if you have lost your driving license. If you want to block your passport or national ID card, contact the police on phone 114 14 or if you are abroad,+46 77 114 14 00. You can also visit a police station to make your loss notification. Contact Skatteverket (the Swedish Tax Agency) if you want to block an ID card issued by them. If you want to block an SIS-approved ID card, contact the bank or organization that issued the card to you.
Do not forget that you must also report a loss of ID document to the police. See contact details above.
CONTACT YOUR BANK AND CHECK YOUR ACCOUNTS
If you you suspect that someone has access to your debit card details, lock the card.
HOW TO DISPUTE AN INCORRECT INVOICE
Disputing an invoice means you oppose the claim. It is important, both for legal and practical reasons, to show at an early stage that you do not acknowledge the claim directed against you.
Write a short message to the person who sent the invoice to you. You can do this by letter or e-mail. Enter the invoice number or attach a copy of the invoice.
YOUR MESSAGE SHOULD CONTAIN
1. Information about which invoice it concerns.
2. Briefly disputing the invoice and why. Example:
"I dispute payment liability and your invoice. I have not ordered the product/service referred to in the invoice nor have I entered into any other agreement with you".
3. It is very important that your opposition reflects the circumstances of your case. The formulations you use must be relevant to your case. The letter and a copy of the invoice will be sent to the address indicated by the company on the invoice. Save copies of all your letters, messages and any other conversation with the counterparty. At a later stage, it may be important to be able to substantiate dates and content in the defrayal.